Are you new to Calgary, coming for a visit, or just wanting to explore the city more? I've come up with a list of Calgary Classics that should definitely not be missed while taking the time to explore the city.

1. Calgary Tower: The tower is a classic spot to capture views of downtown and beyond. I remember coming with my family when I was younger and we always made sure to go up the tower in order to catch an amazing view of the city. Sections of the tower even have a glass floor that lets you get a very unique look at the city below you.


2. Stephen Avenue: Stephen Avenue is a great way to explore the downtown core. This part of downtown offers restaurants, a unique shopping experience and great photo opportunities. When walking down this street, you can really experience the culture of Calgary.

3. Cross Iron Mills: Calgary has lots of shopping malls, but Cross Iron is definitely not one to miss. Cross Iron Mills is an outlet mall with over 3000 stores. Because it's an outlet mall, it means that there are lots of discounts, which trust me, as a student, you will learn to appreciate! They also have unique stores such as the Nike factory, Bass Pro Shops, and Designer Shoe Warehouse.
4. Lloyd's recreation: as Calgary's only roller rink, Lloyd's is a great place to take a break from studying and just have a great time with friends. Their admission is less than $10 and for that price, you are sure to have a great night skating or blading
5. Peters' Drive-In: Peters' is Calgary's classic burger and shake joint. Peter's has over 4500 milkshake combinations and has even been voted as one of the world's best burger joints. At Peters' you definitely get a bang for your buck! Students here at Ambrose are always making their way over to grab a shake or to share one of their large (and by large I mean LARGE) fries.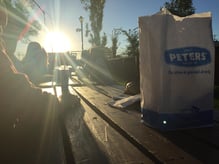 6. Calgary Zoo: The Calgary zoo, whether it be in the summer or winter, is a hit spot to visit. Going to the zoo is a great way to see animals that aren't naturally around us. The zoo also hosts penguin walks in which you are able to watch the penguins as they waddle around the zoo.
7. Canada Olympic Park: COP is a great place for people wanting to ski or snowboard but wanting to stay local. With its recent addition of the tube park, COP is a great way to enjoy snowy, fun Calgary winters. During the summer, take in awesome views of the city while luging down the skyline track or even zip lining.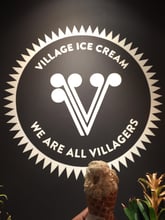 8. Village Ice Cream: My first visit to village was amazing! I went there with a couple of friends and I can truly say that it is some of the BEST ice cream I've ever had. They partner with local companies and work to use local ingredients as well. Their flavors are so rich and the atmosphere of the place is so welcoming. You'll always find students taking a quick drive to enjoy some well-deserved ice cream.
9. Glenbow Museum: Glenbow is a local art and history museum. They are always changing their exhibits in order to showcase Canada's history and art. They also offer a great deal once a month on Thursday evenings where they have free admission. Seeing amazing art for free, sounds like a great deal to me!
10. Prince's Island Park: Prince's Island Park is a great place to take a stroll, go for a run, take pictures or even go to a festival. With lots of free space, the park is another great spot to take in downtown Calgary and also relax by enjoying the serene river valley views.
This short list is just a few of the places that I believe you shouldn't miss when exploring the city. Calgary is a great place to call home and as an Ambrose student, you'll be able to discover even more local gems.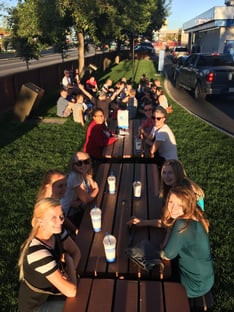 All images courtesty of Thando Mkhabela